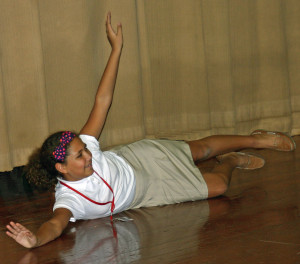 Allentown Public Theatre offers after-school workshops for young people to enhance participants' communication skills and confidence while performing, as well as build physical coordination through fun exercise, improv, and dance techniques. Participants also learn about aspects of technical production such as costumes, makeup, lights, set, and sound design.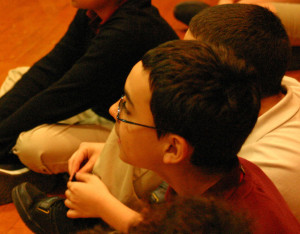 In 2012 and 2014,  APT worked with students at Trexler Middle School (Allentown) in fall after-school workshops to help them build skills and stage presence. Many went on to audition for the school's spring musical. The workshops were led by Marcie Schlener,  Christopher Hamm, and Kayla Prestel, with support from the faculty adviser, Jody Millspaugh.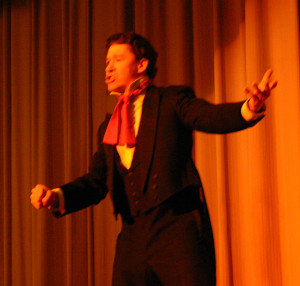 The culminating activity in 2014 was a guest performance, in character, by Joshua Neth, presenting selections from Poe's work. A Q&A session followed.
Here's what some students said about our workshops at Trexler Middle School.
"This club really helped me and it was very fun … I would totally join again!"
"It [theatre workshops] really helped me, not just in acting, but also in and outside of school."
Collaborations: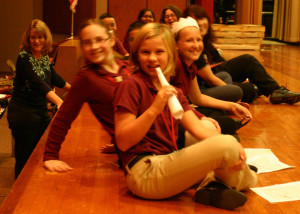 Theatre can empower young people to grow and excel. Through these workshops, APT works to create a healthier environment, where all have equal opportunity to fulfill their potential and explore their imaginations.
By using theatre and art, APT is open to collaborating with schools, community centers, art studios, and local businesses to reach out to the  community.  To learn more, e-mail info@allentownpublictheatre.com