Allentown Public Theatre is currently seeking a new Managing Artistic Director, to begin training June 1, 2018.
Allentown Public Theatre is a small, 501(c)3 nonprofit organization dedicated to artistic expression and community development in Allentown, Pennsylvania.
Since Allentown Public Theatre's Managing Artistic Director is the only permanent, paid position within the company, this job entails creating and managing both the artistic programming of the company, as well as the administrative tasks that go with it.  This includes maintaining the company's ongoing programs (the Summer Youth Program, our Page to Stage after-school program, the Voices of Conscience series, and Coming Clean), as well as developing and executing new artistic projects (typically 1-2 main stage productions per year).
This is a part-time position (about 20 hrs per week).  Candidates are required to commit to one year in the position, with review for continuation scheduled at the end of that time.  6 months' notice is required for termination within that timeframe.
An ideal candidate is someone who (in order of priority):
Understands and cares about social justice issues (LGBTQ, feminist, antiracist, community, etc.), and would uphold the company's mission:

"Allentown Public Theatre is dedicated to empowering our diverse communities through the performing arts. We expand opportunities for cultural participation and education in theatre, and create works that address contemporary issues."

Has experience as a theatre director.
Is extremely hardworking and unafraid to take on new responsibilities and challenges, as needed.
Is invested in Allentown's community.
Is extremely responsible and independently-motivated.
Is a strong writer (and preferably a grant-writer).
Can use excel and word.
Has experience with fundraising and marketing.
Has experience with financial management and operating budgets.
Is willing to go to meetings and function as the public face/representative of APT in the community.
Applying
To submit an application, please email the following items to AllentownPublicTheatrePA@gmail.com:
A cover letter explaining why you feel you are a good fit for the position and why you are motivated to apply.
A proposal for what you would intend to do in the upcoming year and your long-term goals for the company.
A resume of your theatre, nonprofit, fundraising, marketing and/or financial experience.
Two letters of recommendation:

The first from someone who knows your artistic work.
The second from someone who can speak to your organizational and administrative abilities.
All applications are due April 15, 2018.
Additional Details
We encourage applicants to reach out with any questions or requests for additional information about the company, the position or the application.  Please call 888-895-5645 or email anna@allentownpublictheatre.com.
Note from the Current Managing Artistic Director: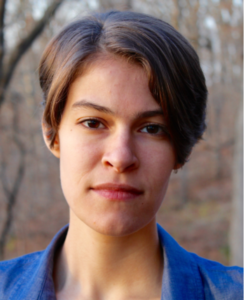 "I came to Allentown Public Theatre in summer 2015.  Over the past several years, I have had amazing opportunities to create original work, develop an ensemble of actors, and engage the Allentown community through Allentown Public Theatre. I've had great autonomy over my artistic work, and I have learned to step up to a new level of personal responsibility, often working independently to fundraise and produce my own projects. This is a job that offers the rare combination of artistic freedom and a regular paycheck. But if you take this job, you should be prepared to be more than a mere artist or employee. You should be prepared to be a good citizen in a community in desperate need of radical change. You should be prepared to speak truth to power. And you should be prepared to grow, develop, and define your own position – artistically, financially, morally and otherwise. Are you up for the challenge?"
– Anna Russell, current Managing Artistic Director
Managing Artistic Director Job Description:
The Managing Artistic Director is the artistic and administrative leader of Allentown Public Theatre.  The Managing Artistic Director is responsible for the development and implementation of the artistic and theatrical programming of the Theatre, as well as the management of its marketing, public relations, fundraising, donor relations, and other non-artistic activities.  It is the Managing Artistic Director's primary responsibility to manage, maintain and grow the company's financial and artistic well-being and reputation.
As such, the Managing Artistic Director's responsibilities include:
Interpreting the mission and artistic vision of the company and ensuring that the company's projects, partnerships, and public presence all support that mission and vision.
Selecting programming for each season.
Creating project budgets to support the season programming and combining them into an annual operating budget each year.
Presenting to the Board:
An annual operating budget for Board approval.
Monthly updates on artistic projects.
Monthly development reports on company fundraising.
Post-project reports, including Front of House, Budget Actual and Box Office reports. These reports should be submitted within 30 days of the end of a project.
Serving as a member of the Board, ex officio, with vote.
Directing each artistic project in the season, or recruiting and selecting specific project director(s) to complete all season projects.
Recruiting and selecting artistic team members to complete each artistic project, from actors and performers, to production team staff, to collaborators and partners.
Planning and implementing youth programming, including shows, educational programs, classes and workshops.
Securing partnerships with other organizations to improve the success of artistic projects.
Handling all company spending, bills, receipts, invoices, payments and income (given Board approval).
Managing the company's bank account and maintaining up-to-date financial records of all company spending, in partnership with the Secretary Treasurer.
Managing the company's memberships, fundraising events and donation drives, in partnership with the Board's Fundraising Committee.
Securing sponsorships to support season programming, in partnership with the Board's Fundraising Committee.
Managing and coordinating ad sales and other service sales, in partnership with the Board's Marketing Committee.
Managing the company's grant-writing and development efforts and submitting grant applications and reports on time, in partnership with the Board's Development Committee.
Managing and coordinating Box Office and Front of House volunteers and duties for all company shows and events.
Managing the company's marketing materials and initiatives, in partnership with the Board's Marketing Committee.
Maintaining legal documents and company records, including w-9 forms, artist contracts, insurance records, child abuse clearances, etc.
Ensuring timely submission of required legal documents, including annual 990s, nonprofit status renewal, insurance payments and updates, etc.
Maintaining the company's databasing systems via Arts People (box office sales and attendance, individual donations, company contacts, etc.)
Creating and sending out newsletters and email updates to APT's listserv via Mail Chimp.
Checking APT's mailbox and responding to mail.
Maintaining memberships (Arts Council, etc.).
Sending thank-you letters to all funders and donors.
Maintaining and organizing company property, stored at St. Luke's Lutheran Church.
Maintaining good relations with St. Luke's Lutheran Church.
Updating and maintaining APT's website and facebook page, in partnership with the Board's marketing Committee.
Being the face of the company and representing Allentown Public Theatre in the community.