Support the events in our 2016 season by advertising with us!
---
The Island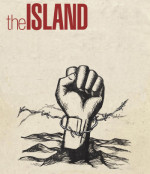 The human spirit that conquered apartheid still lives! Directed by Anna Russell, The Island opened APT's 2015-2016 mainstage season April 22. This award-winning play, written by Athol Fugard, John Kani, and Winston Ntshona, tells the story of two inmates on Robben Island (notorious as the prison where Nelson Mandela was held). They labor under cruel conditions by day, but at night, they prepare for a prison performance of Antigone—a Greek tragedy with special meaning to these political prisoners who, like Antigone, have rebelled against an oppressive state. The Island was an event in the Lehigh Valley-wide arts series, Voices of Conscience:  Toward Racial Understanding.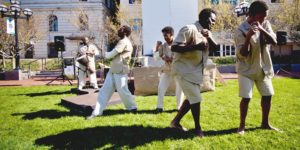 APT was especially proud to be able to perform The Island for the inmates at the Lehigh County Correctional Center.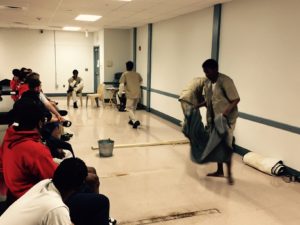 More info HERE
---
Robin Hood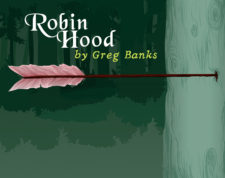 For two weekends – July 22-31 – Robin Hood took audiences to Sherwood Forest for an adventure with Robin and his Merry Men. A rollicking tale of heroism and mischief written by Greg Banks, this play's athleticism and slapstick humor delight adults and children alike. With a largely adult cast, this was APT's fourth annual summer play for children and families at St. Luke's Lutheran Church in Allentown. A related series of four Saturday morning theatre arts workshops for children – 10am-noon on June 11, 18, 25 & July 9 – led up to the production. As in the past, children 12 and under were admitted free to both play and workshops.
More info HERE
---
 Then Athena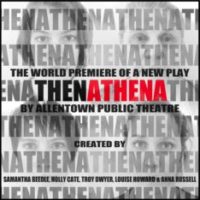 A unit of infantry women marooned in an Afghani minefield. A comic book supervillainess bent on world domination. A Revolutionary War hero who's secretly a heroine. A Texas housewife on the edge of Apocalypse. Allentown Public Theatre presents the world premiere of Then Athena, a theatrical fantasia performed by 4 women voyaging into American myths of gender and valor.
Then Athena  opened at the 2016 Philly Fringe Festival September 9-11 in the Louis Bluver Theatre at the Drake. The show will have its Lehigh Valley premiere at the Allentown Art Museum of the Lehigh Valley November 18-20.
Devised by a collective of APT artists in collaboration with Lehigh-Valley based director/playwright Troy Dwyer, Then Athena channels the perils, politics, triumphs, and contradictions of what it means to be a warrior … and a woman.
More info HERE
Press photos HERE