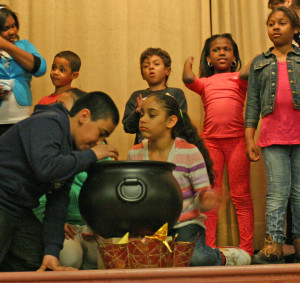 Allentown Public Theatre believes that all youth deserve the chance for enrichment in the arts through professional arts education. This theatre program  includes APT's productions for children and families, plus Saturday-morning and after-school theatre arts workshops that provide space for kids to explore their imaginations and improve communication skills. Our plays and workshops allow artists and performers to work in their craft and educate our children in a creative and supportive environment.

Coming July 22-31, 2016:
Robin Hood by Greg Banks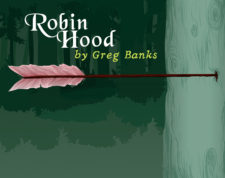 WHEN:  Fridays at 6pm; Saturdays & Sundays at 2pm
WHERE: St. Luke's Lutheran Church, 417 N. 7th St., Allentown, PA 18102
ADMISSION: Free to kids, 12 & under; others pay what you will.
Opening July 22, APT presents six  performances of Robin Hood by Greg Banks. This rollicking tale of heroism and mischief will transport audiences to Sherwood Forest for an adventure with Robin and his Merry Men. Adults and kids alike will delight in its athleticism and slapstick humor.  The largely adult cast,  directed by Anna Russell, will also include children who attended the related theatre workshops.
Robin Hood Workshops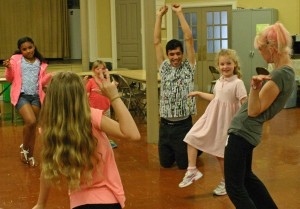 Leading up to the play, APT teaching artists offered four free workshops for kids on Saturday mornings  at St. Luke's Church.  Drawing on the Robin Hood story, the improvisation and drama exercises let children explore their imaginations, learn how to create a character, and develop stage presence.

Donate:
We rely greatly on donations to provide free workshop programming and theatrical productions for children of the community. Whether you donate money, costumes, supplies, snacks, or time, every bit contributes to the growth of APT's Youth Theatre Program.
To learn more, e-mail aptyouth@allentownpublictheatre.com