Upside Allentown Artist in Residency Program Continues into August


Allentown Public Theatre is proud, through the help of Upside Allentown, to have been able to bring Wendy, An Adventure in Neverland and accompanying workshops to several additional locations in the Jordan Heights neighborhood! We thank our hosts, Grace Episcopal Church, Sacred Heart Church, and  Union Baptist Church.
APT's final summer performance of this new and original take on the story of Peter Pan is Thursday, August 17, at 5:30pm in the Allentown Art Museum as part of Third Thursday, when admission to the Museum is free to all.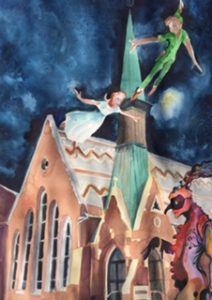 "Wendy . . . turns the story of Peter Pan on its ear while still staying true to the playful imagination of childhood . . . .  definitely a fun show with a different perspective on a familiar tale for families to enjoy . . ."  — Kathy Lauer for Lehigh Valley Stage.   Click here for full review.
Theatre Cafe
Back for the second year running, APT's 2017 season of Theatre Cafe takes place the 3rd Thursday of every month at the Allentown Art Museum of the Lehigh Valley.

More info about the series HERE
Anna in the Tropics



By Nilo Cruz
Directed by APT Ensemble Member Chloe Cole-Wilson
Join us in the downstairs Community Room of the Allentown Art Museum at 6:30pm Thursday, August 17 as we read this 2003 Pulitzer Prize-winning play.  Anna in the Tropics portrays the surprising effects that a reading of Anna Karenina has among a community of Cuban immigrants in Tampa, Florida.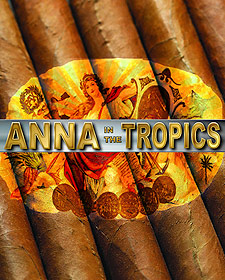 Museum admission is free after 4pm on Theatre Cafe nights.
WHEN: August 17, 2017 – 6:30pm
WHERE:  Allentown Art Museum of the Lehigh Valley, 31 N 5th St., Allentown, PA 18101
ADMISSION: By donation only*
*To make a donation, click HERE
Voices of Conscience: Toward Racial Understanding
Visit our new website (with more details on the following events) at www.lehighvoc.com!