In partnership with the Puerto Rican Culture Preservation
WHEN: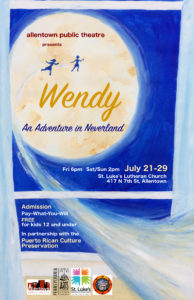 July 21-29, 2017
Fridays @ 6pm
Saturdays/Sunday @ 2pm
WHERE:
Join us for an adventure with Peter and the Lost Boys, as we travel far into the realm of magic, fairy tales and Puerto Rican culture.  This 3-person, original version of the Peter Pan story will take you on a trip to Neverland  you will never forget!
ADMISSION:
Pay-what-you-will — Adults & Teens
Free for children under 12
Free workshops at St. Luke's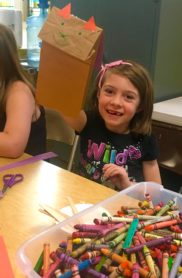 For children ages 6-12.  Workshops this year were held from 10:00am-12:00pm at St. Luke's Lutheran Church on the following Saturdays:
June 10, 2017
June 17, 2017
June 24, 2017
July 8, 2017
July 15, 2017
Participants in the workshops have the additional opportunity of being in the July performances of Wendy, An Adventure in Neverland.
For more information, please contact Anna Russell at anna@allentownpublictheatre.com
Topsy Turvy Tuesdays
Wendy, An Adventure in Neverland was also performed in Bethlehem as part of the IceHouse's Topsy Turvy Tuesdays series.
WHEN:
Tuesday, June 27 @ 10:30am
WHERE:
IceHouse, 56 River St, Bethlehem, PA 18015
ADMISSION:
$5
Upside Allentown Artist in Residency Program Continues through August


Allentown Public Theatre is proud, through the help of Upside Allentown, to bring Wendy: An Adventure in Neverland and accompanying workshops to several additional locations in the Jordan Heights neighborhood in summer 2017!
All workshops and performances are offered FREE of charge to children and adults alike (workshops recommended for children ages 6-12).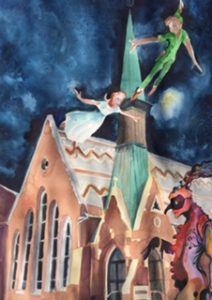 Catch our Peter Pan play at 4 additional host locations throughout the summer:
Grace Episcopal Church (108 N 5th St, Allentown, PA)
Workshops June 21, 22 & 23 @ 9:00am-11:00am
Show June 25 @ 2pm
Sacred Heart Church Rectory (336 N 4th St, Allentown, PA)
Workshop July 5 @ 10:30am-12:00pm
Workshops July 6 & 7 @ 12:30pm-2:00pm
Show July 9 @ 4pm
Union Baptist Church (302 N 6th St, Allentown, PA)
Workshops August 3, 4 & 5 @ 12:00pm-2:00pm
Show August 6 @ 4:00pm